Immersion Courses
PRIVATE OR GROUP WITH A MAXIMUM OF 8 STUDENTS IN THE GROUP.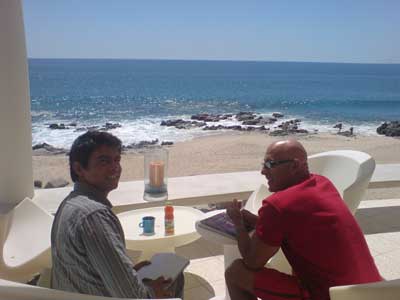 Monday through Friday 3, 4 or 5 hours of class a day, 15, 20 or 25 hours per week. Minimum course 1 weekRecommended course 4 weeks
Our immersion course is comprised of 15 or 25 Spanish language and culture lessons per week. This course helps motivated students to quickly enhance their speaking, listening and reading skills on a fast track. Notable progress is achieved in just a few weeks.
Students will be able to understand the feelings and beliefs behind the language through knowledge and awareness of the general culture and history of Spain, Mexico and Latin America. While the course follows a regular Spanish program, we provide different material, a super-intensive curricula and lots of practice outside the classroom.
CHECK PRICES AND PAY REGISTRATION FORM
---
FIELD TRIPS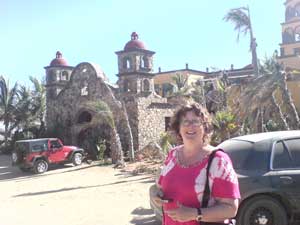 At least twice a month and for a low extra cost we organize field trips with students of various courses to know different aspects of the peninsula and to practice their Spanish.
Ask for the next field trip CLICK HERE or check our blog blog.spanishincabo.com
CHECK PRICES AND PAY REGISTRATION FORM
ACTIVITIES AND EXCURSIONS
All different kind of activities are organized by SiC to make students use what they learn in class in a real life situation. Once a week we leave school to go to a different shop or office where the student will have to use the language and we visit downtown. Other activities can be organized for the afternoons or evenings at an extra cost like dancing, movies, tours, water activities and so on. Every weekend at an extra cost we can organize optional tours to different places or cities in the peninsula.
ACCOMMODATIONS
As Cabo is a one of the most demanding Mexican tourist destinations hotels are quite expensive being difficult to find a decent room for less than u$s 100 per night. SiC offers you furnished apartments or houses walking distance from the school or near the beach being able to choose from shared rooms with another student to private rooms or even to private apartments or houses. Price depends on location, size and kind of accommodation chosen. No transportation provided from housing to school.
Check prices with us for other activities, hotels, beach gear, car rentals or whatever you may need for your stay. Our partner travel agency Kemaj Connections will give you the best local prices. Send an email to This email address is being protected from spambots. You need JavaScript enabled to view it..
Holidays

January 1st

New Year Day / Año Nuevo

March / April

Good Friday / Viernes Santo

May 1st

Labour Day / Día del Trabajo

September 16th

Independence Day / Día de la Independencia

December 25th

Christmas / Navidad

There is no refund or reduction fee for a holiday